In fact, preparation starts long before the main keynote speaker comes on the stage on the first day.
For sure, you have to have a well-prepared startup pitch deck in your tool belt. Double-check that it well balanced with graphics and text, and has main points in it: problem statement, the solution, team, market, current product state, money or/and partnerships as of today, growth plan, team and a slide with contacts.
Your pitch has to fit in 3 minutes. Strictly! (unfortunately, we failed 😭) So practice more. There's no such thing as enough rehearsals.
ITArena has a great dedicated iOS/Android app made just for the conference. It's well suited to arrange your appointments at a conference. Ask organizers a list of VC funds and representatives who announced to attend the conference. And use the app to arrange meetings beforehand. Check an email in the app and drop a short letter to the person you're interested in. This is an amazing tool for expanding your network. Alongside with the competition itself, organizers also make a separate place where all startups have their own booth. Here you have a chance to present your product, project or idea. This is called Startup Alley.
This year it was located in not that crowded place. But anyway this a great way to meet great people, make a demo, pal up with the colleagues around you and make connections.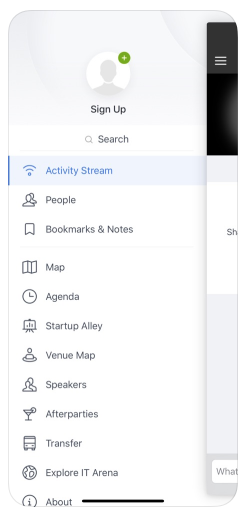 On the venue at the conference:
It's better to have at least 2 reps of your startup at booth. When you step back, there is someone who gonna cover you back.
Prepare some advertisement materials and business cards for a Startup Alley.
Nots.io managed to make our nice branded stickers, influenced by space travels. Alongside with a little QR code with a link on the dedicated landing page.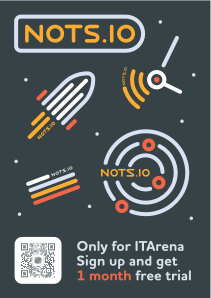 Here we invite visitors to create an account on Nots.io and get 1 month of free trial. Instead of our regular 2 weeks period.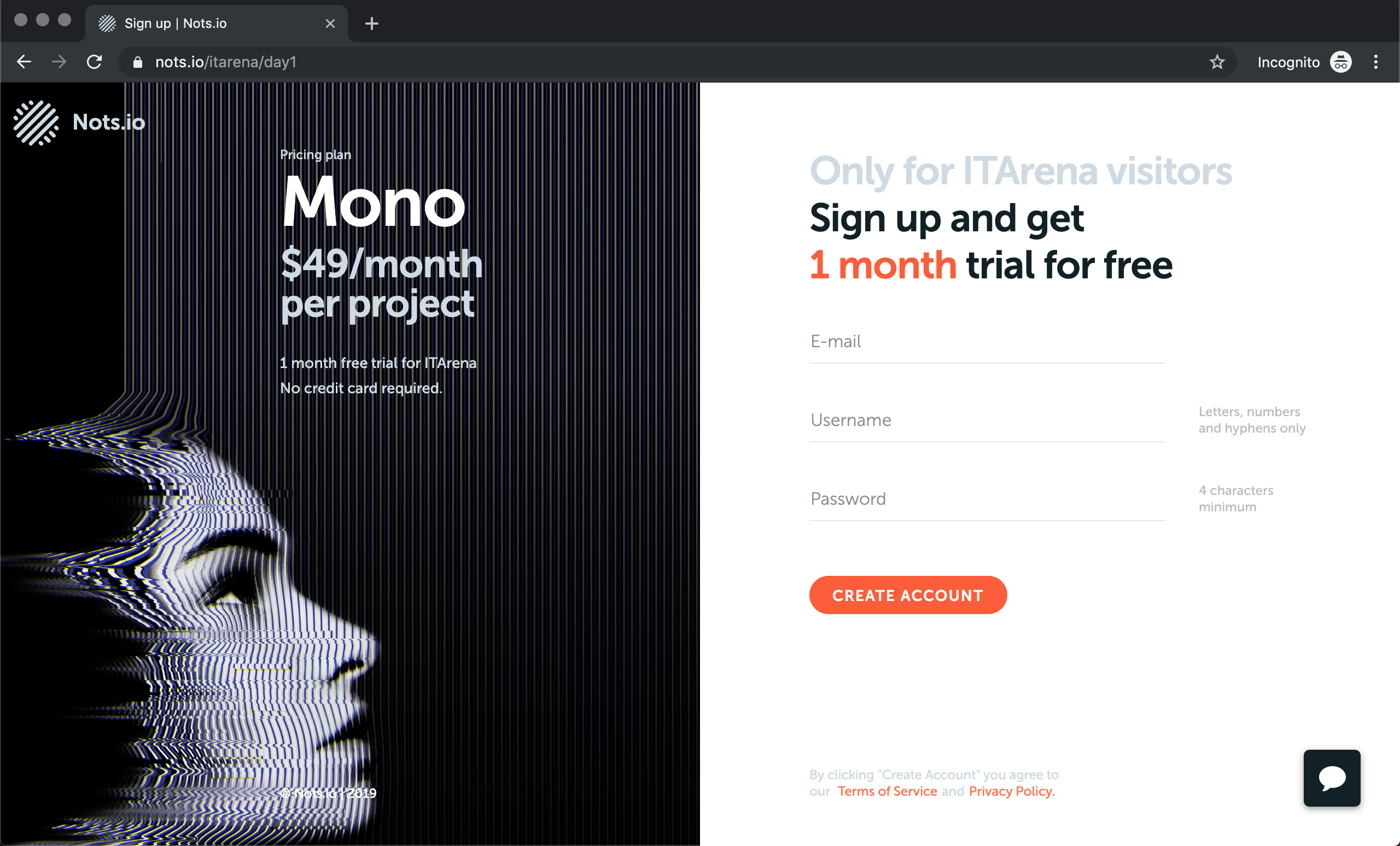 Be prepared to pitch and make the demo of your product/project/idea endlessly.
During the conference organizers keep posting contacts of various startup-related visitors of the conference via telegram or through the app. Watch out and catch the time slot for an appointment.
Most probably you won't have time to visit many talks during the first two days of a conference. But keep in mind, there's the third day with various meetups deserve visiting. Yeah, it's kinda hard to absorb any information after massive Futureland Festival, happening at the end of a second day. But without any doubt, these meetups are worth attending.
Tired and exhausted, but enlightened Nots.io team wants to say thank you to all the amazing speakers, sponsors, attendees, neighboring startups on a Startup Alley and organizers. This was HUGE!